Links have been piling up in my bookmarks as I spent poring through back issues of The Mennonite.
International Tax Resistance News
The Crisis in Nicaragua
Protests against the Ortega/Murillo regime in Nicaragua have been brutally repressed by murderous government and paramilitary forces. Some parts of the protest movement have been engaging in tax resistance, but they have so far been unable to convince COSEP, a Nicaraguan business confederation that nominally supports the protests, to take such a strong action. In addition, an organizer of tax resistance in the Mercado Oriental was arrested and swiftly sentenced to a prison term.
Social Media Tax Protest in Uganda
The government of Uganda has imposed a 5¢-per-day tax on using social media and other services. This was designed as both a revenue measure and a way of reducing what Ugandan president Yoweri Museveni calls lugambo ("fake news"). Amnesty International has been among those to see through the government's rhetoric and cast the tax as "a clear attempt to undermine the right to freedom of expression."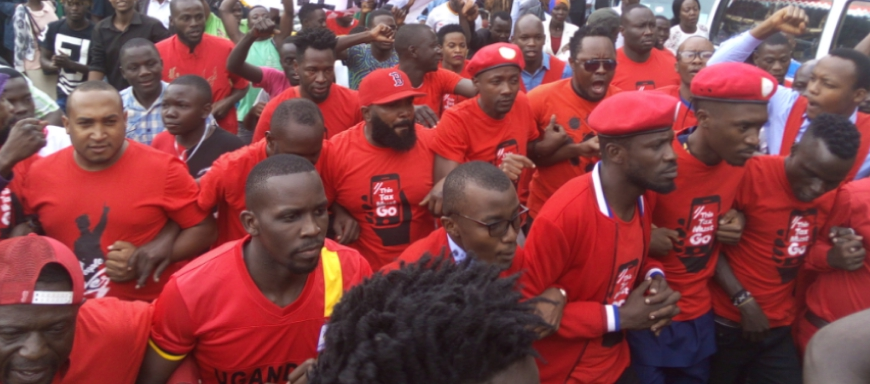 War Tax Resistance Around the World
Obituaries