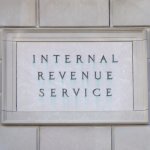 I haven't had a letter from the IRS , but I got a new one .
It only covers the unpaid tax from my return and makes no attempt to combine this with what I didn't pay the previous year. This seems to me a strange way to go about it, but I don't make the rules.
When I filed my return, it showed that I was assessed $3,922 in taxes ($3,952 in self-employment tax minus $30 for the phone tax refund). To this was added $172 as a penalty for failure to pay the self-employment tax in quarterly installments during the year.
This latest IRS notice shows an additional penalty of $39.22, "for Paying Taxes Late" (aren't they optimistic!), which is based on two months of ½% of that $3,922 per month, which will continue to accumulate until it reaches 25% of $3,922 ($980.50) at which point the penalty maxes out.
Also added is $37.13 in interest, which they're currently racking up at an 8% annual rate and which doesn't have a ceiling and so will continue to rise until they seize the money from me or until the statute of limitations runs out.
They also sent along a copy of Form 2210: Underpayment of Estimated Tax by Individuals, Estates, and Trusts and an instruction booklet for that form. These would be useful if I wanted to contest the $172 penalty (if, for instance, I earned all my money in the last quarter of the year and this was the reason why I didn't make quarterly estimated tax payments). Finally, they sent along the one-page Publication 1: Your Rights as a Taxpayer and a small Notice 1212 promoting their automated telephone service.
I don't plan to reply to this. The numbers all seem accurate, and their avenues of appeal don't really apply to someone in my situation. Between this and what I didn't cough up last year, the IRS is now after me for roughly $5,000.