To find tactics that the American war tax resistance movement could unite around, we can start by using a process of elimination.
First, let's eliminate the ones that require violence against people, since many war tax resisters are pacifists, and many of the ones who aren't are still opposed to the use of violent tactics or are skeptical of their efficacy. That crosses the following tactics off the list:
There are also examples of violence directed at property. These pass muster with some pacifists but not with others, so we'll drop those from the list too:
Some other tactics on the list may or may not include violence. Rather than screen them out entirely, for the purpose of this exercise we'll just stipulate that in our case violent methods of implementing the remaining tactics will be excluded from consideration.
Next, let's try to find tactics that will be attractive both to those war tax resisters who support the existing government (by and large) and see its militarism as a flaw that they hope to correct, and also to those resisters who oppose the existing government and see its militarism as an essential component that can only be combated by weakening the government as a whole.
First, let's eliminate those tactics that assume the goal of weakening or eliminating the government as a whole (or of wholly withdrawing allegiance from it):
Then, let's eliminate those tactics that presuppose loyalty to the present government or that necessarily strengthen that government:
(There are a few other tactics that arguably belong on this forbidden list, but that I think could be finessed in such a way as to appeal even to the most dyed-in-the-wool anarchist.)
There's also one that could be finessed in such a way as to appeal either to government-supporters or government-opposers, but I can't imagine how it could appeal to both simultaneously:
We can also eliminate a few tactics that, while they were useful to some tax resistance campaigns in some times and places, have no real use for the modern American war tax resistance movement:
There are also some tactics that, while not being theoretically useless to the modern American war tax resistance movement, are not currently practical given the movement's size and capabilities:
Okay… now, of the remainder, are there any methods that would be deal-breakers for any of the four varieties of resister I identified as being components of the modern American war tax resistance movement coalition?
| | |
| --- | --- |
| | the conscientious objector to government spending |
| | the civil-disobedient protester |
| | the practitioner of "people power" conflict |
| | the person asserting a legal right to refuse |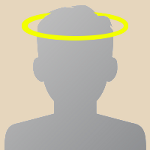 A conscientious objector is likely to object to any methods that involve giving the government resources or making yourself more vulnerable to taxes and property seizures (at least so long as the government is engaged in its objectionable policies). So that eliminates these: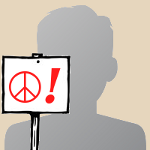 A civil disobedient protester will not be satisfied with tax resistance techniques that remain under-the-radar without being in open confrontation with the government. For this reason, tactics like the following are unlikely to be appealing to them: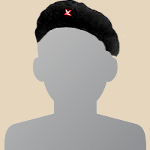 Someone whose aim is to succeed in changing government policy via a campaign of nonviolent resistance that includes withholding funds from the government is not going to be satisfied with tactics that are merely symbolic or communicative (except possibly in the course of recruiting new resisters or weakening the resolve of government agents), but will have no reason to oppose such tactics so long as they are secondary and in service to the more practical main thrust of the campaign. The only remaining tactic that I can't see as having much of any appeal to a resister from this camp would be: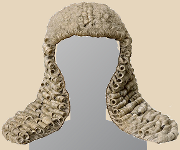 Finally we have the case of war tax resisters who are motivated by a belief that conscientious objection to military taxation either is legal (via the Nuremberg Principles, other international legal agreements, or an enlightened interpretation of the U.S. Constitution), or ought to be legal. The purpose of their resistance is largely to help convince the government to enforce this legal interpretation. Folks in this camp have a goal in which people who for reasons of conscience cannot financially support war have a legal option that respects this. They see tax resistance as a stop-gap measure that conscientious people must resort to because the government does not offer such a legal option at present.
They will only be interested in tactics that are plausibly in the service of the goal of changing the law in this way, although, as with the nonviolent resisters, they may also be comfortable with other tactics so long as they are secondary and in service to this main goal, or they help resisters during this stop-gap period.
Their approach rules out one tactic in particular, since the approach presupposes splitting the tax resistance movement into those who would stop resisting once given a legal option and those who would not:
That narrows things down to these:
Methods of Supporting Tax Resisters
Methods of Recruiting Tax Resisters
Methods of Expanding Resistance Tactics
Methods of Frustrating Government Enforcement
Methods of Publicity and Propaganda
Now, not all of these may be good ideas, or ones the movement would really be capable of carrying off in its current state, but these at least are ones that remain worth considering. Many of them are already being put into practice in some form (but perhaps not the most effective form). Those and the ones that remain unimplemented ought to make for good food for thought for people trying to make the modern American war tax resistance movement more effective.
Remember that some of these tactics would have to be conducted in a certain way or in conjunction with other tactics in order to appeal to tax resisters with particular goals in mind (like civil disobedients who need to be in open confrontation with the government, nonviolent resistants who need to make practical dents in the government's resources and capabilities, and legality advocates who want to make strides towards legalization).