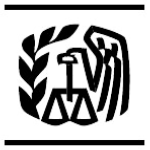 "Collection Due Process" is a taxpayer's first avenue of appeal if the IRS tries to collect. But typically it just rubber-stamps the IRS's own decision:
In a series of hearings in , Congress heard allegations that the IRS was abusing taxpayers during the process of collecting taxes. The resulting distrust of the tax bureaucracy led Congress to create a special adversary proceeding providing for judicial review of IRS collection decisions. The proceeding is beguilingly titled "Collection Due Process" (and commonly referred to as "CDP"). My study of CDP's structure, operation, and of 976 court decisions issued demonstrates that it has failed to fulfill its promise. Of the over 15 million collection decisions during the review period, courts have reviewed at most 3,000 and have reversed only 16. That is a reversal rate of about one in a million.
This, according to Bryan Camp, in The Failure of Adversary Process in the Administrative State.