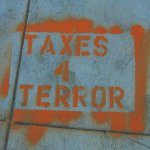 The peacenik press is full of news over the court-martial of Ehren Watada, who has refused to deploy to Iraq because he believes he was improperly ordered to fight an illegal war. But, as in Thoreau's day, "the soldier is applauded who refuses to serve in an unjust war by those who do not refuse to sustain the unjust government which makes the war." Watada, I'm happy to hear, is having none of that:
"Should citizens choose to remain silent through self-imposed ignorance or choice, it makes them as culpable as the soldiers in these crimes." … "we as Americans have to step up and say either we agree with what's going on or we disagree with what's going on.… If you disagree… then you are going to have to ask yourself what are you willing to sacrifice of yourself in order to correct the injustice and wrongs of this government in regard to the Iraq War."

"We all take part in it — if you pay your taxes, you're taking part in this war. We all have a responsibility, as they determined after Nuremberg, whether you're the lowest soldier or the highest ranking general, or just a regular civilian, we all have responsibility… to resist and refuse enabling and condoning this criminal behavior," he said.
People in the peace movement are eager to remind Congress that "You Can't Oppose the War and Fund the War" but are they willing to be reminded themselves?