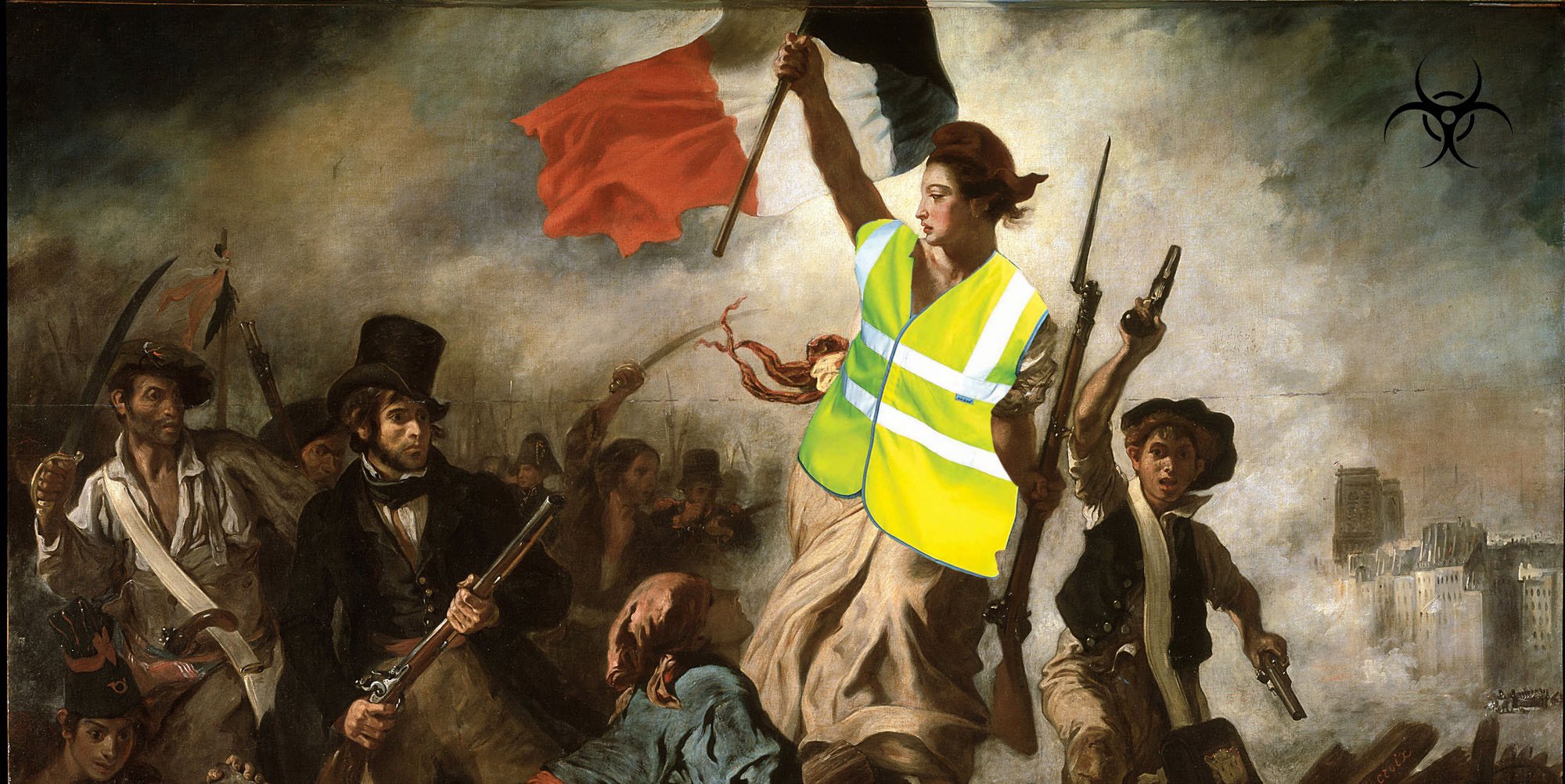 France has put its planned tax hikes on vehicle fuel on hold. This is the second time in recent years that mass protests and direct action against tax increases has forced the government to back down. The first case was the bonnets rouges of Brittany who forced the government to rescind a new tax on highway transport.
In this latest victory, the people called themselves the gilets jaunes or "yellow vests" after the vests they wore to identify themselves and each other in the protests (French drivers are required to carry a yellow safety vest around with them just in case, so this was an easy symbol for a mass movement to obtain on short notice).
They stopped traffic at highway, roadway, and roundabout blockades, and also blockaded fuel ports, depots, and refineries. As the dissent grew, and proved to have wide popular support, and as the government proved intransigent — with president Macron insisting that the tax would go through as planned — the protests grew riotous in the heart of Paris.
The success of the protests has led to copycat movements elsewhere in Europe.
Wikipedia has a pretty good article summarizing what has happened so far.