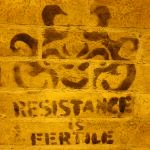 An update on Dave Ridley's case: As you may remember (or you can review The Picket Line entries for , , , and 2006), Ridley went to the IRS office in Nashua, New Hampshire, to hand leaflets to the employees there "which question the morality of working for an institution which funds waste and torture" and that encouraged those employees to quit their jobs.
Later, after an article about his protest appeared in the Keene Free Press, Ridley was cited for "Distribution of Handbills." He went to court and challenged this on First Amendment grounds ("the right of the people… to petition the Government for a redress of grievances") without success, and was fined by the judge. He has refused to pay the fine.
He was recently served with a summons to return to court (his court date is ). He's shared some of the letters he's been sending to the court on an on-line forum.